Our Voices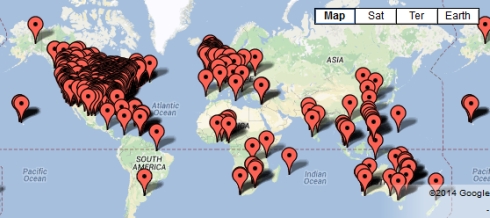 Our Church needs your voice! Join us in asking the Magisterium to grant us an Ordinary Sunday catechetical lectionary for use in every parish around the world. This initiative is in full communion with the Roman Catholic Church, and will always be obedient to the Magisterium. Simply add your thoughts or comments on this page. Simple comment such as "I want to be taught", or "I support this initiative" is totally acceptable. Please be sure to put down your name, parish, city, country for statistical analysis purpose. Be sure to pass this on and share it with others!
Pages
Katherine Hunter
,
Holy Redeemer, College Park, Maryland, Berwyn Heights, United States
Wed, 12/28/2016 - 22:06
Carole Smith
,
Folkestone, Folkestone, United Kingdom
Wed, 11/30/2016 - 17:51
Julia A.Gervasi
,
Monastery of The Precious Blood, Ft. 5400 Ft. Hamilton Pkwy, Brooklyn, New York , United States
Sun, 11/06/2016 - 22:26
Diane Keck
,
St Joseph, Dickinson, ND 58601, USA
Sat, 11/05/2016 - 21:34
Scott Sexton
,
St. Mary, Vacaville, CA, United States
Sun, 10/09/2016 - 14:51
peggy grome
,
St. Aloysius Gonzaga (Bridgetown), Cincinnati, Ohio 45248, USA
Tue, 09/20/2016 - 11:28
Frederick Marks
,
N/A, Forest Hills, NY 11375, USA
Sun, 09/18/2016 - 16:39
Sandy Graham
,
St. Joseph's Honey-Creek, Bulverde, Texas, United States
Sun, 09/11/2016 - 21:51
Patricia Titus
,
Our Lady of Victory , Lackawanna,NY, U.S.
Mon, 09/05/2016 - 21:15
Diane Aschnewitz
,
Fergus Falls, Fergus Falls, United States
Thu, 09/01/2016 - 06:19
Pages