Our Voices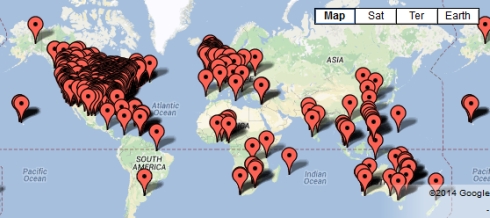 Our Church needs your voice! Join us in asking the Magisterium to grant us an Ordinary Sunday catechetical lectionary for use in every parish around the world. This initiative is in full communion with the Roman Catholic Church, and will always be obedient to the Magisterium. Simply add your thoughts or comments on this page. Simple comment such as "I want to be taught", or "I support this initiative" is totally acceptable. Please be sure to put down your name, parish, city, country for statistical analysis purpose. Be sure to pass this on and share it with others!
Pages
Shane Leslie Mattison (Monk Jona)
,
St John the Evangelist Ordinariate Church of the Chair of St Peter, Calgary, Alberta., Canada
Thu, 08/04/2016 - 05:52
Barbara Negvesky
,
Our Lady of Victory, Harvey' Lake, Pennsylvania, United States of America
Mon, 08/01/2016 - 10:43
Jason Reichenbach
,
Saint Martha's, Prestonsburg, Kentucky, USA
Sun, 07/24/2016 - 23:34
Kristine Nolan
,
Berwyn, Berwyn, United States
Sun, 07/10/2016 - 17:42
Susan Palmer
,
prefer not to say, LONDON, England
Sun, 07/10/2016 - 03:14
kathleen caine
,
St. Clement's Church, Saratoga Springs, NY, Untied States of America
Tue, 07/05/2016 - 13:07
Carmel nisha pius franco
,
bayonne, bayonne, United States
Sun, 05/15/2016 - 22:36
Susan M Kaness
,
Nativity of Our Lord, Hatboro, PA , United States
Mon, 05/02/2016 - 12:43
Father E.Arulappa
,
St.Mary Magdalene, Chennai, India
Fri, 04/29/2016 - 20:31
Fr. Paui Grala, S.O.L.T.
,
St. Gertrude Parish, Mora, NM, USA
Tue, 04/05/2016 - 11:23
Pages